ILS markets the Angara 1.2
ILS markets the Angara 1.2 launch service to global commercial and governmental marketplace for Low Earth Orbit (LEO) and Sun-Synchronous (SSO) missions. Commercial satellite operators, as well as Space Agencies around the world can now utilize the new capabilities of the latest launch vehicle developed by Khrunichev.
High performance launch capability:
Effective cost per kilo for launch
Capability to launch to various orbits
Restartable upper stage
Ideal for highly inclined and polar orbit missions
Angara in the News
PAYLOAD FAIRING: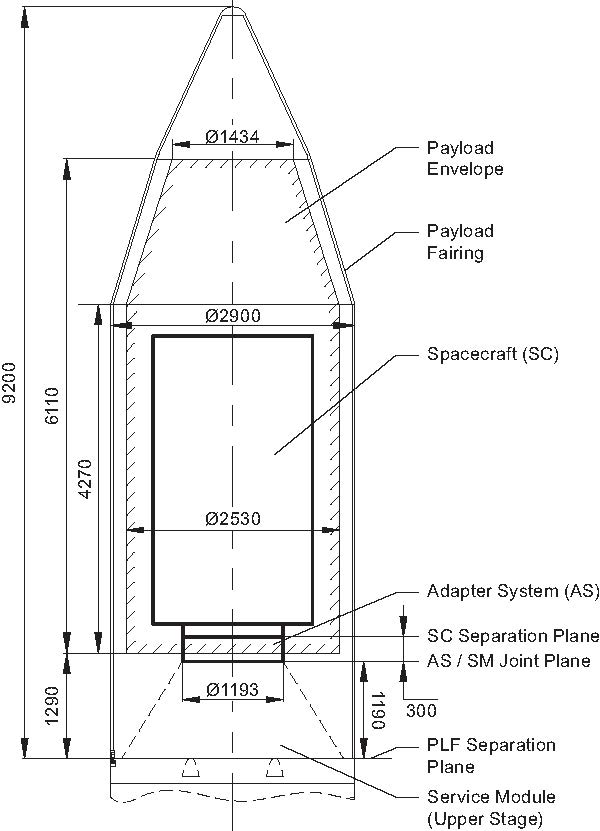 MISSION LOG
15 Nov 2022
ILS President, Tiphaine Louradour, joins SSPI-WISE on November 17 at 2:00 pm EDT participates on "Women in Launch!" panel session, featuring women from a variety of careers in the launch side of space and satellite.
Click on the link to register: https://lnkd.in/eCxt_4dV
05 Oct 2022
SpaceX Crew Dragon launch takes Russian cosmonaut, NASA crewmates on flight to space station
Despite deteriorating East-West relations, a Russian cosmonaut joined two NASA crewmates and a Japanese space veteran for launch aboard a SpaceX Crew Dragon capsule Wednesday, kicking off a day-long flight to the International Space Station.
16 Sep 2022
ILS President, Tiphaine Louradour, on Launch Services Panel at 25th Anniversary Edition of WSBW
Continued global cooperation in space was the central message of ILS President Tiphaine Louradour's comments as a panelist at the Euroconsult World Satellite Business Week (WSBW) 2022 Conference. Speaking at the session titled, Launch Service Leaders: Adapting to Changing Markets, Ms. Louradour discussed the challenges ILS has faced over the past 12 months.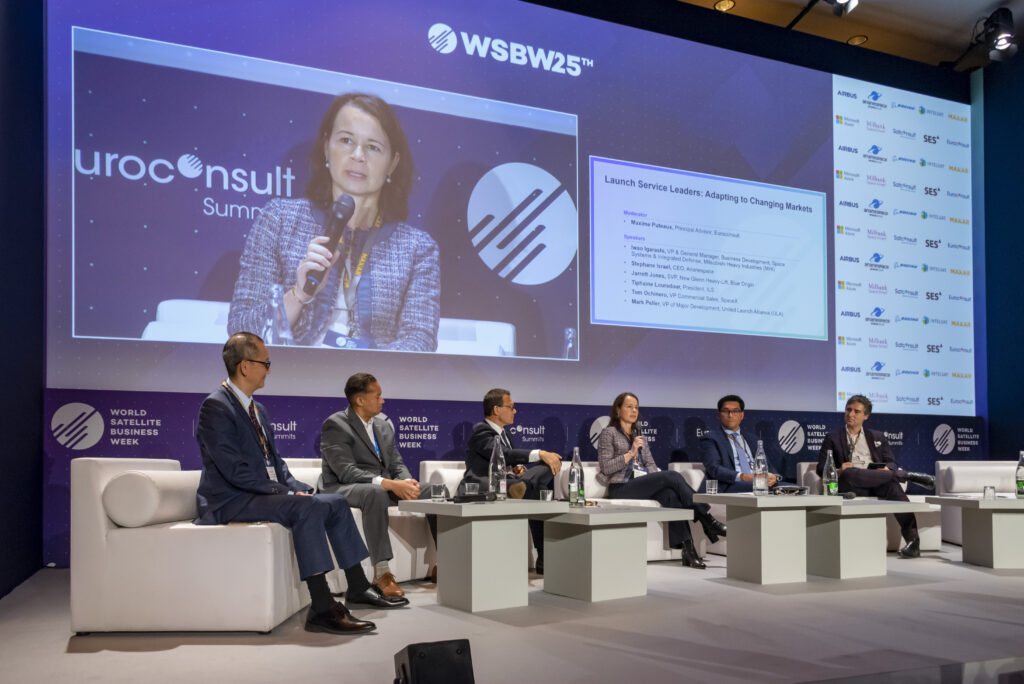 29 Nov 2021
ILS President, Tiphaine Louradour, at WSBW
The President of ILS International Launch Services, Tiphaine Louradour will be on a panel discussing 'Launch service leaders : new launchers, new market, new rules' in Paris for this year's WSBW, held in person on December 13-16, 2021 at the Westin Hotel!
30 Aug 2021
Tiphaine Louradour, ILS President, is featured in Via Satellite's "Nine Satellite CEOs to Watch in 2021"
Nine Satellite CEOs to Watch in 2021
Via Satellite highlights nine executive leaders to pay attention to as we move forward into the future space economy.
09 Apr 2021
INTERNATIONAL LAUNCH SERVICES AND RUSSIAN PARTNERS EXPRESS ONGOING COMMITMENT TO SPACE ACTIVITIES, COMMEMORATE HISTORIC FIRST COMMERCIAL SATELLITE LAUNCH ON RUSSIAN LAUNCH VEHICLE
RESTON, Virginia, April 9, 2021–Twenty-five years ago, on April 9, 1996, a combined Russian, American and European team made space history with the first launch of a Western satellite onboard a Russian rocket. The Proton launch vehicle carried the ASTRA 1F satellite for SES of Luxembourg, to geosynchronous transfer orbit with an early morning liftoff from Baikonur Cosmodrome in the Republic of Kazakhstan.
The launch services for this milestone mission were conducted by International Launch Services (ILS), a U.S. company, headquartered in Reston, Virginia and established in 1995. The Proton launch vehicle, a U.S. Department of State licensed launch system, is manufactured by Khrunichev State Research and Production Space Center, of Moscow.
Today, Proton has conducted 97 commercial missions for over 50 companies representing 25 countries across the globe, forging ongoing partnerships in international cooperation in space.
08 Mar 2021
ILS Celebrates International Women's Day
Today, March 8, marks International Women's Day, a day to celebrate women's social, cultural, political, and economic achievements.  International Women's Day has been celebrated for well over a century; with the very first gathering in 1911 drawing over a million people. Today, the day is a collective celebration and belongs to everyone, everywhere.  This year's theme for International Women's Day is "Choose to Challenge", a pledge to champion and recognize women's achievements and create a more inclusive world.  
Tiphaine Louradour, President of ILS, said "As the first woman president of ILS, I wholeheartedly support the "Choose to Challenge" call to action. I will continue to encourage young women in their pursuit and passion for technology, through STEM education, programs, and employment. At ILS, we have a company culture of diversity and mentorship. I'm proud to lead a team that stands behind inclusiveness and joins me in celebrating the role of women in aerospace. We choose to challenge!"