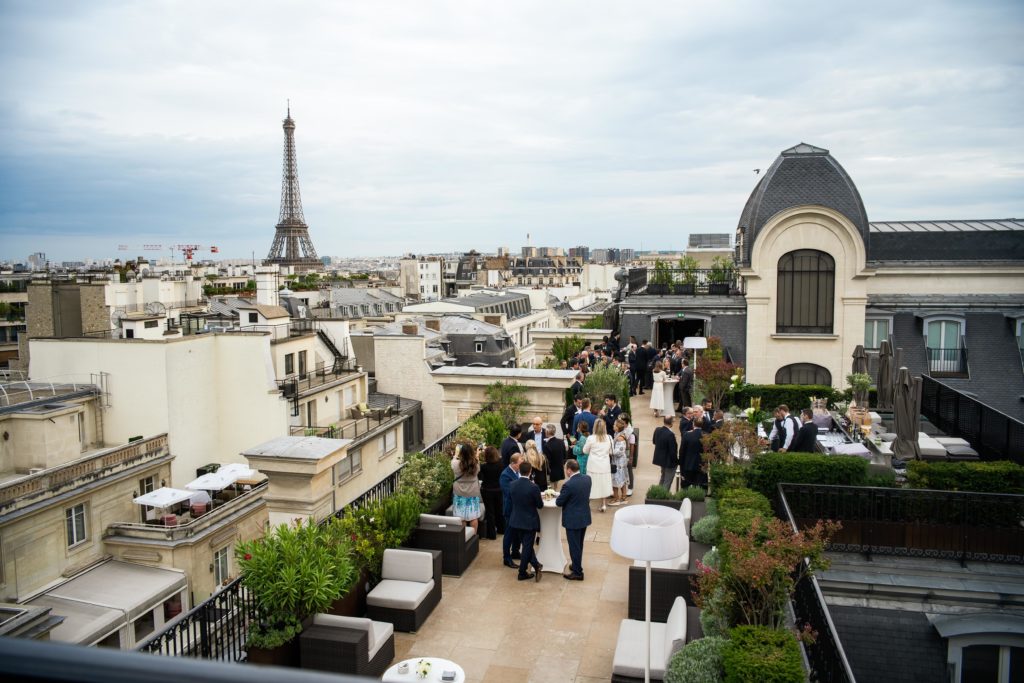 It was a busy and memorable experience for ILS at the 23rd Summit for Satellite Financing in Paris, France from September 9 to 13.
ILS, a proud sponsor of the event, met with customers from all over the world, shareholders, and took part in a panel discussion. ILS President Kirk Pysher was a speaker at the session that discussed large launch systems adapting to a changing market landscape.
ILS held a reception at the conclusion of the event that was attended by customers, shareholders and potential clients at the The Peninsula Hotel Paris – L'oiseau Blanc.
The Summit for Satellite Financing is an executive conference for the global satellite communications and connectivity sector, where business leaders come together to gain market insight, strike partnerships and conclude major deals. The summit is part of World Business Satellite Week that brings together executive leaders from the satellite communications and information sectors to talk strategy and do business.