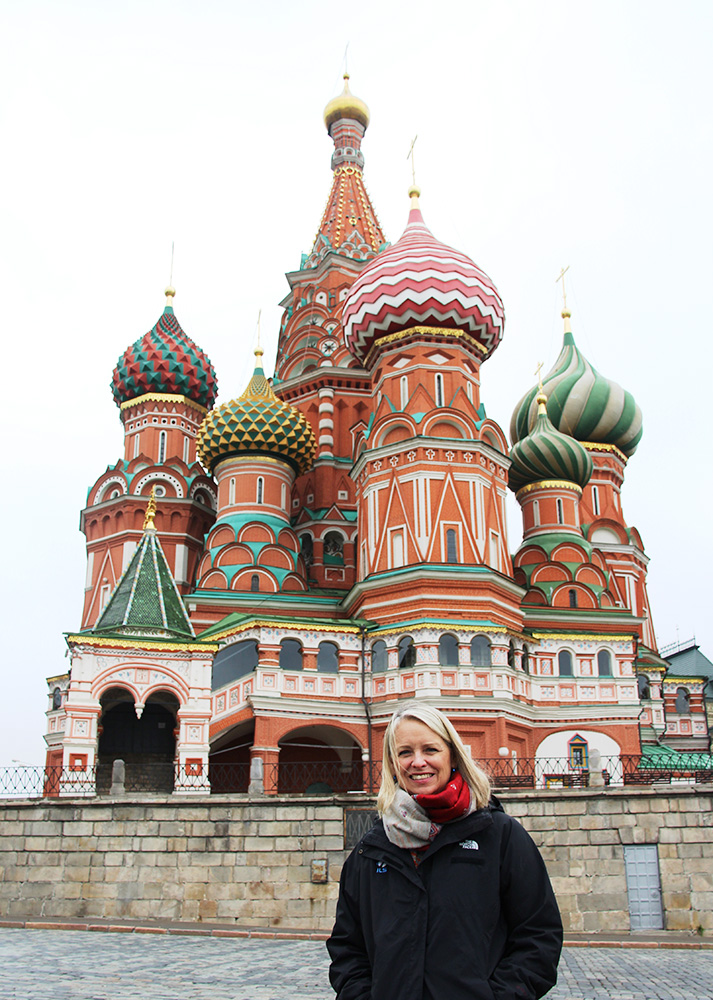 Second up in our series of "Meet the ILS Launch Team" is Judy Opp, ILS Program Administrator. You may recognize her as the "voice" on site in Baikonur during the ILS launch day broadcasts.
Her official role at ILS is to provide launch team logistics and project management support. During a launch campaign Judy also acts as an ILS customer service ambassador, organizing celebratory dinners, team outings, and other special events which ensure that the customer and crew are well taken care of during the weeks and months away from home.
Q & A with ILS Program Administrator, Judy Opp
1. You have worked on over 20 launch campaigns; do you have a favorite moment?
Every mission has its own special moments but if I have to pick I one, I love hearing the sound of the rocket lift off! For most launches, I am part of the essential team that stays in the control center during launch, so I am fortunate to feel the power of the Proton rocket. The lift off signifies the positive culmination of a long collaborative journey. There is nothing more satisfying than knowing that our months/years of work have resulted in our customer's satellite being on its way to a productive and profitable life.
2. Of all your launch campaigns, which one had the most diversity?
Although each mission is unique, I would have to say the TURKSAT4B mission had the most variety of personnel in Baikonur. There were seven countries represented at the Cosmodrome during the campaign: the Turkish end customer, a Japanese manufacturer, a German propulsion team, a Swedish separation system, a Canadian consultant, the Russian team from Khrunichev and the US security, DTSA, medical, interpreters and ILS teams. Getting to know the corporate cultures and philosophies of each organization was truly enjoyable.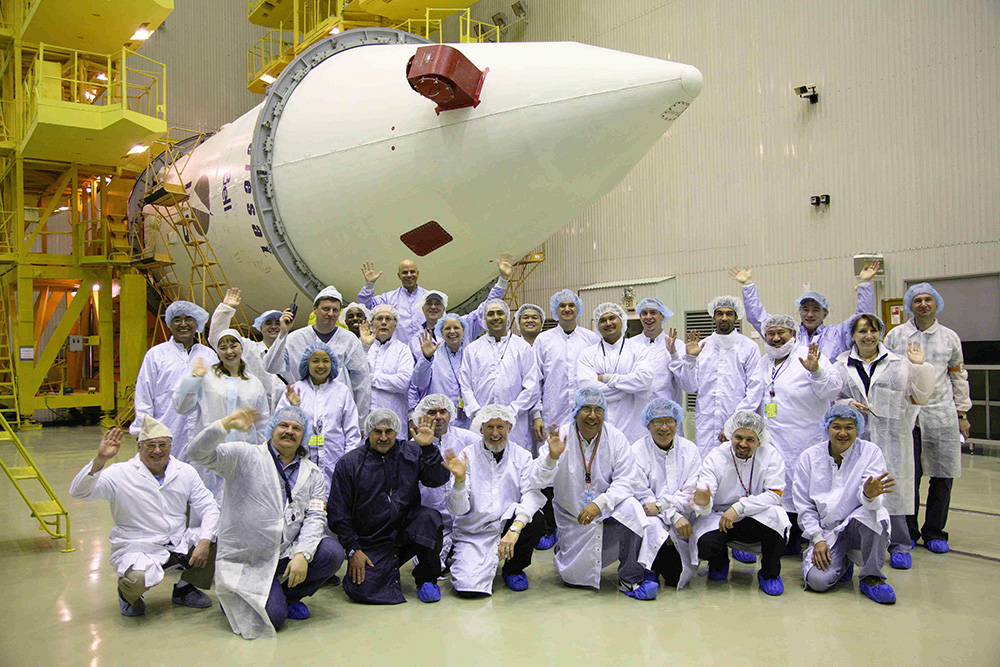 3. What is the biggest challenge in working with a global team?
The long timeline of a launch program can often be the biggest challenge. It sometimes takes up to two years from the start of a mission to the launch in Baikonur, and there are dozens of teleconferences, meetings and lots of critical documentation to ensure that all voices are heard. With proper attention to communications and logistics, our engineering team can focus on the technical and tactical aspects of the mission integration. In essence, I believe our key to success as a team is maintaining positive relationships with client executives and staff over the course of the program.
4. How would you describe yourself in one word?
Resourceful!
Over the course of my career I have had to re-invent myself several times. Fortunately, my experience in managing global marketing programs and events did give me the logistics and program management skills that can be transitioned to many roles across a number of industries. And being a marketer at heart is a great place to learn to keep your customer in mind, first and foremost, whatever it is you do. These skills have served me well at ILS.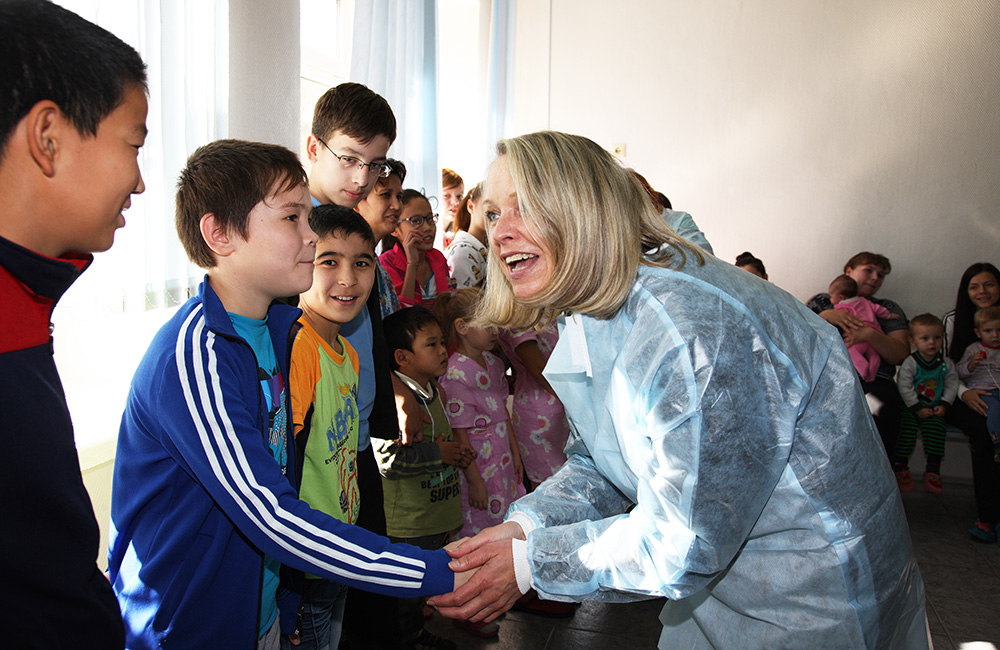 5. What surprised you the most about the Baikonur Cosmodrome?
I really didn't know what to expect of a Russian military base. But from my first visit I was impressed by its incredible history. The base is home to the Gagarin Museum which has photos and memorabilia from the late 1950s start of the Russian space program at the Cosmodrome and the beginning of the Space Race. During my stay in Baikonur I have also been fortunate to watch several of the manned and unmanned Soyuz launches to the International Space Station. It's exciting to witness these international teams making a new space history for all of us!
But the weather is something that is hard to believe. I was not expecting such a huge climate variance. The launch complex is on a desert steppe east of the Aral Sea, so the temperatures can range from minus 40° F in winter to 120° F in summer. I've seen the beauty in both extremes. Although, it is bitter cold in the winter, the hoar frost is one of the most majestic things I have ever seen.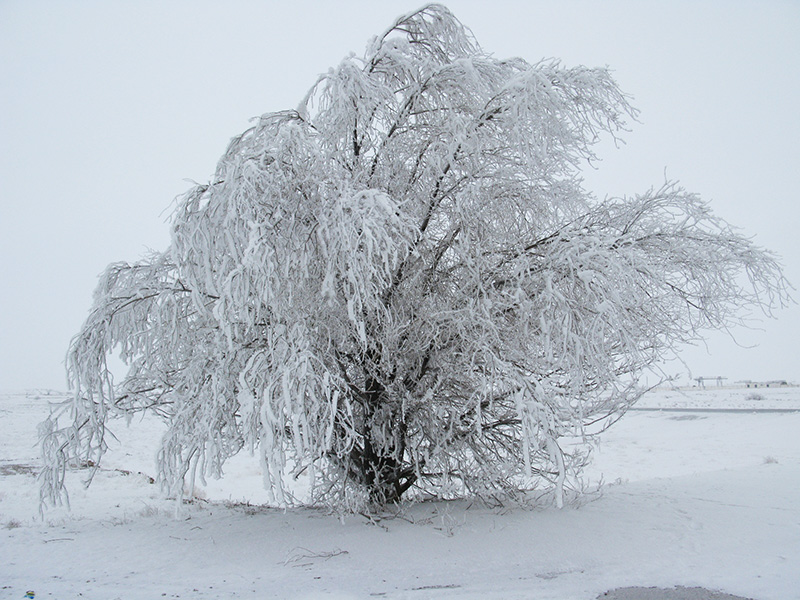 6. You have participated in community outreach programs while in Baikonur. Tell me about those experiences.
I have been blessed to have many memorable moments while in Baikonur, but I most enjoy meeting the local children. When we went to visit the children's ward of Baikonur Hospital the smiles on the faces of the kids and their parents were amazing. To see what a little kindness and a toy or stuffed animal can do for a family in need of some good cheer is heartwarming.
Going to the high school was an entirely different experience. The young adults I talked to were inquisitive and very interested in hearing about the United States: our music, our education system, and our fashion! Not surprising, they all expressed a strong interest in US politics. It was fascinating to talk with them about their thoughts and goals for the future.