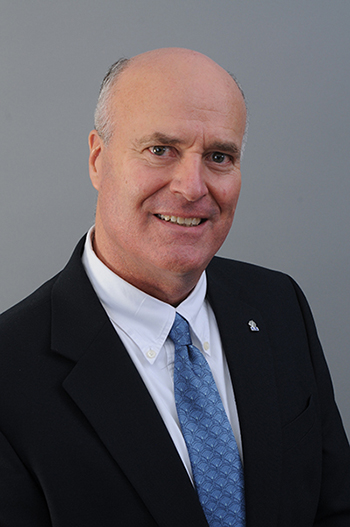 Russ Prytula, ILS Program Director, has an extensive background in the satellite and launch industry dating back to 1980, but his career at ILS began in 2000.
As a Program Director, Russ is responsible for running ILS launch campaigns. He has worked on 19 ILS launch campaigns to include several months living and working at the launch site, the Baikonur Cosmodrome, in Kazakhstan, located about 1300 miles southeast of Moscow.
Q & A with ILS Program Director, Russ Prytula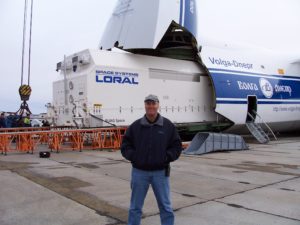 What was your first paying job? I started young with whatever work I could find around the neighborhood.  I delivered newspapers, babysat regularly, shoveled driveways, and eventually ran a successful lawn cutting business through my high school years.  I have always enjoyed hard work.
When did you know you wanted to be a rocket scientist? When I was finishing my Mechanical Engineering degree at Cornell, I had numerous job offers around the country.  The initial job descriptions were fairly similar, but the product lines varied from farm tractors to locomotives to rockets.  Not surprisingly, rockets sounded most interesting to me and it didn't hurt that I started my career in San Diego at General Dynamics.  It's been rockets for me ever since then.
Who inspires you? Many fine people, but my father has been my biggest inspiration.  He was also a Mechanical Engineer, he served in the military and helped raise 5 children during his very successful career.
How would you describe yourself in one word? Disciplined
What motivates you to get up in the morning? The desire to achieve.  I am driven by accomplishments, whether they are at work, in the home, in the gym, or in the yard.
And what is your:
Favorite food? I like many types of foods with an emphasis on Italian and seafood.  Lobster, scallops, and snow crab legs are near the top of list, but it all comes down to dark chocolate.
Favorite movie?  I tend to favor lighthearted movies and my favorites include Mrs. Doubtfire, Beetlejuice, True Lies, and Airplane ("Surely you can't be serious!").
Favorite vacation spot?  The Caribbean Islands.  You can't beat the awesome beauty of that tropical water when you are trying to get away from it all.
Favorite band?  I like a wide variety of pop /rock bands and solo artists spanning several decades, but especially from the 1980's which were my early career years.  Just a few of my favorites include Bad Company, Foreigner, Duran Duran, Tears for Fears, and more recently Maroon 5, Rihanna, and One Republic.
Favorite sports team?  Although I follow and support the Washington DC sports teams, I (like many others) have been a long-time fan of the Pittsburgh Steelers since my grade school years growing up in Pittsburgh.
What is most satisfying about being a Program Director for ILS? Getting to experience the exhilaration of a successful launch after a long program integration, which often includes many challenges to overcome.