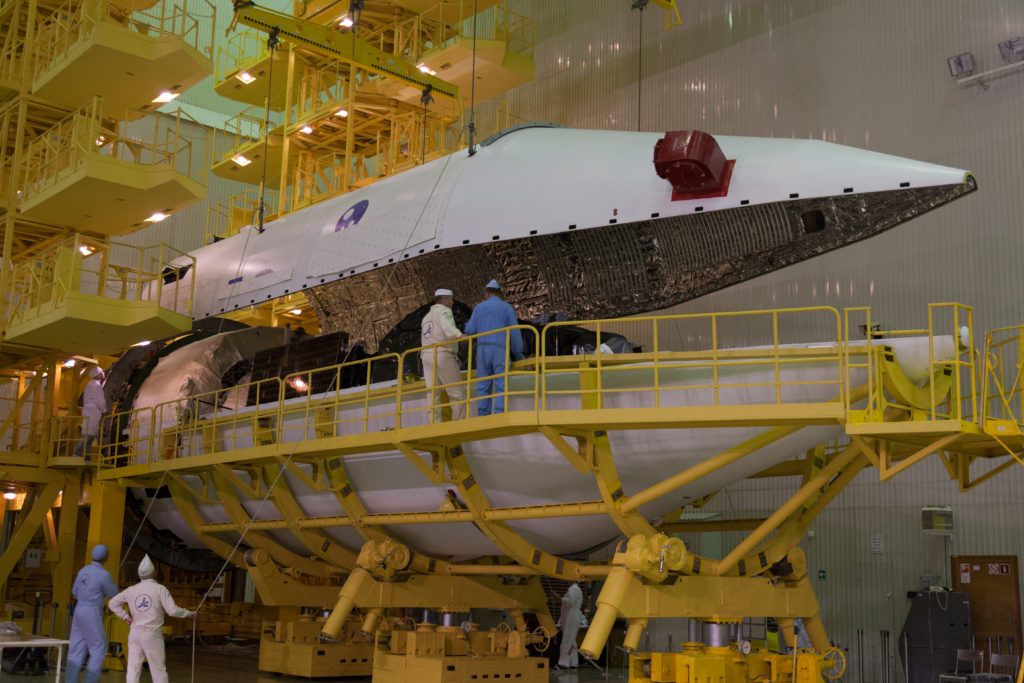 BAIKONUR COSMODROME, Kazakhstan, 24 September 2019 – The launch of a Proton launch vehicle with the EUTELSAT 5 West B / Mission Extension Vehicle-1 satellites scheduled for 30 September was postponed today due to an issue encountered during electrical testing of the Integrated Launch Vehicle. The issue is currently under investigation by Khrunichev State Research and Production Space Center (Khrunichev).
Khrunichev and International Launch Services (ILS) will reestablish a new launch date once the issue has been resolved. The vehicle and satellite remain in a safe configuration.
For updates, please check the ILS website, www.ilslaunch.com.
# # #
Contact: Peter Stier, Vice President of Sales, International Launch Services, Reston, VA; mobile: +1 571 363 6293; p.stier@ilslaunch.com