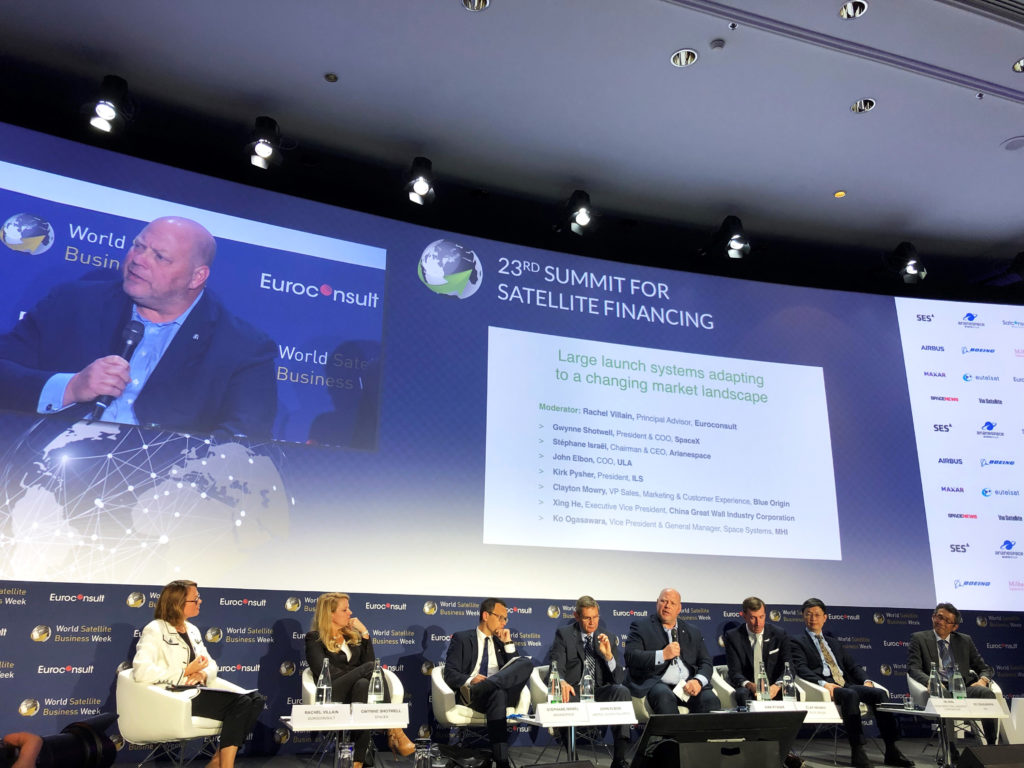 Panel discussion at the 23rd Summit for Satellite Financing: Large launch systems adapting to a changing market landscape.
ILS President Kirk Pysher was part of the panel that discussed topics such as the benefits of cooperation with clients — both governmental and commercial — to improve the user experience; technology and business uncertainties in most segments of the commercial market, and much more.
The Summit for Satellite Financing is an executive conference for the global satellite communications and connectivity sector, where business leaders come together to gain market insight, strike partnerships and conclude major deals.
The Summit for Satellite Financing, held in Paris from September 9 to 11, provides a unique opportunity to network and strike business deals with the key decision makers shaping the connected world.