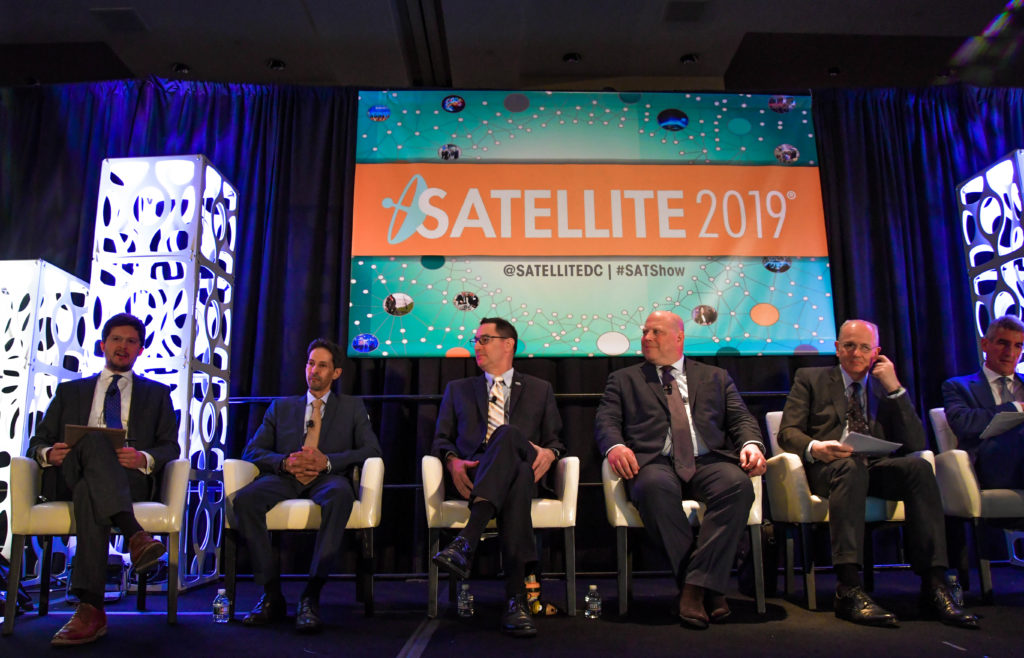 The space and satellite communities thrive on international cooperation, and the new partnership between ILS and Glavkosmos is a prime example of that.
ILS President Kirk Pysher was a panelist at Satellite 2019's Closing Session on Tuesday: Space Leaders Forum on Navigating the Fractured Geopolitical Landscape.
"The area where real cooperation is going to take place is more in the public/private partnerships that we're seeing develop," said Pysher.
The panel was moderated by Dr. Jonathan Ward, Founder of Atlas Organization.
Click here to see more photos from the panel discussion.