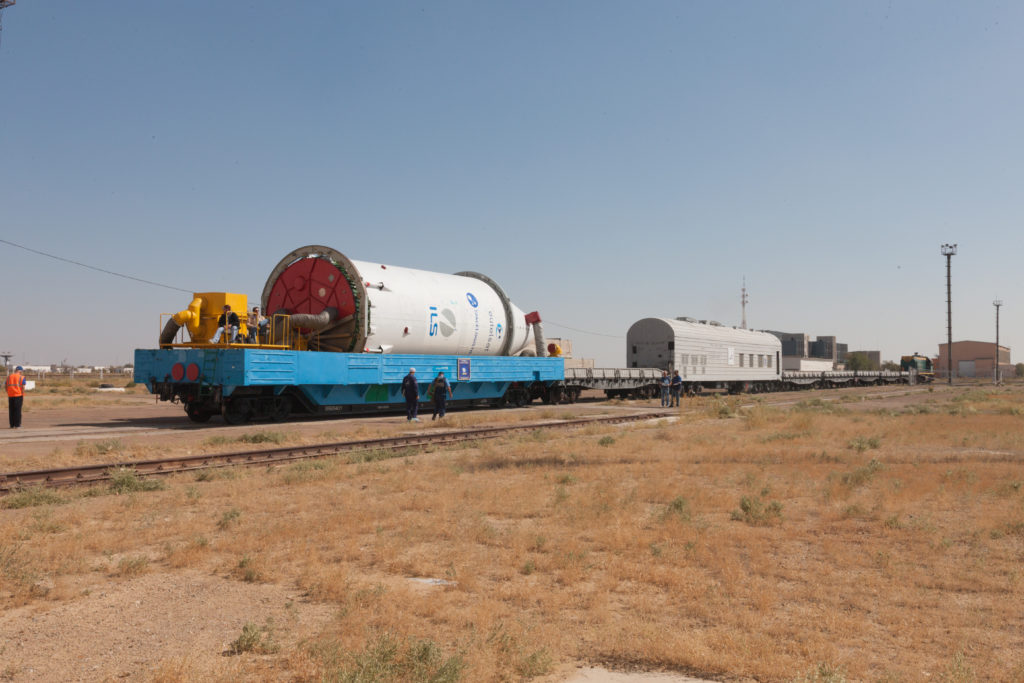 The State Commission has approved the Integrated Launch Vehicle rollout to Pad 39 on Saturday.
The launch of the EUTELSAT 5 West B / Mission Extension Vehicle-1 satellites will take place on October 9.
Northrop Grumman was selected by Eutelsat Communications to build the EUTELSAT 5 West B satellite. The company teamed with Airbus Defence and Space to build the spacecraft, marking the first time the two organizations have partnered on satellite work.
The Mission Extension Vehicle (MEV) is based on the GEOStar-3™ bus that is modified to safely rendezvous and dock with an orbiting satellite in the geosynchronous orbit. To do so, a suite of integrated proximity sensors is used to reliably and safely rendezvous with the client satellite.