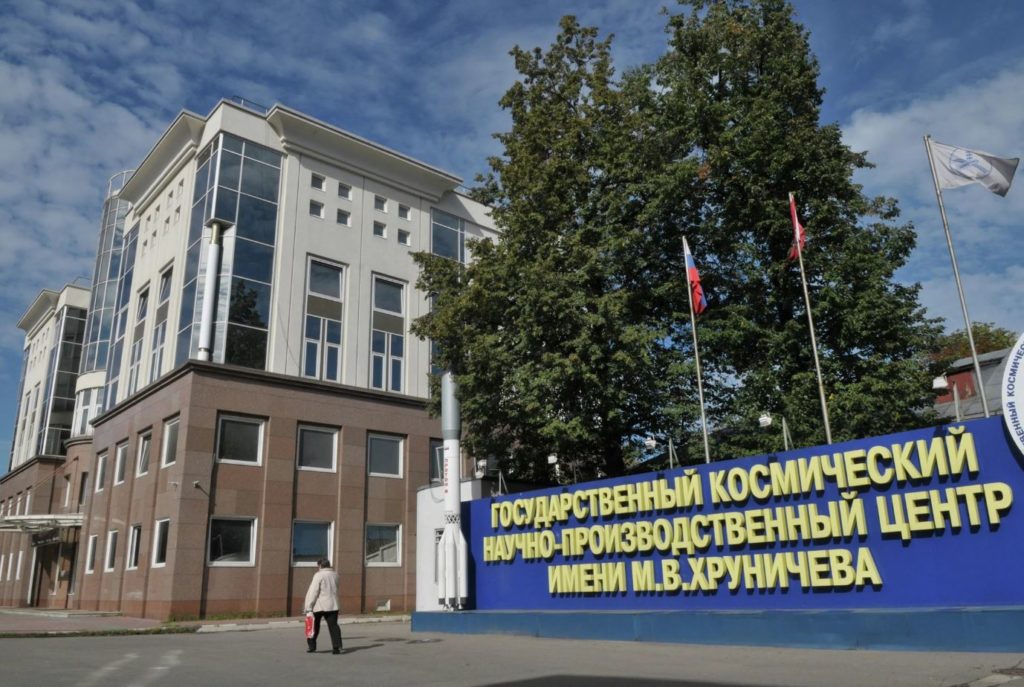 ILS was in Moscow, Russia on July 10, 2019 to attend a quality and reliability briefing hosted by Khrunichev Space Center for customers and the insurance underwriting community.
Leading industry specialists and insurance market experts discussed issues related to Proton M quality and insurance coverage procurement.  The event was organized by Khrunichev (part of Roscosmos State Corporation), International Launch Services (ILS, a Russian-American joint venture and majority-owned subsidiary of Khrunichev) and the insurance consultant for Roscosmos – Insurance Broker RC-Insurance.
Presentations at the briefing were made by representatives of Roscosmos, Khrunichev, Glavkosmos, its subsidiary GK Launch Services, and the Сenter for Rocket and Space Technology Certification.  Leading foreign underwriting companies attended the briefing, as well as the following Russian companies: Sogaz, AlfaStrakhovanie, Malakut Constellation Insurance Brokers, Aon Rus Insurance Brokers, Ingosstrakh, The Russian National Reinsurance Company, Rosgosstrakh Insurance Company, VSK Insurance House, and others.
Key agenda topics discussed at the meeting included issues of launch quality and reliability and approaches to increasing them. Roman Khokhlov, Khrunichev Deputy Director for Production, briefed attendees about the production and operation of the Proton and Angara launch vehicles.
While discussing measures to reduce the launch failure rate, Khokhlov emphasized that quality and reliability of their manufactured vehicles is considered a top priority for Khrunichev.  Boris Omigov, Khrunichev Quality and Certification Deputy Director General, also gave a presentation during the meeting.  He spoke of the Khrunichev Quality Management System that is highly emphasized in the company.  Omigov also discussed initiatives directed towards reducing the launch failure rate.
Reports and presentations of other rocket and space industry company representatives touched on a variety of issues, including Roscosmos technical policies and Russian launch vehicle quality and reliability assurance.  The Rocket and Space Technology Certification Center provided an expert assessment of conducting independent audits of launch service providers.
Valentina Rakitina, CEO of the specialized Insurance Broker RC-Insurance, gave a presentation on the prospects of working with Russian and International underwriters.  At the end of the meeting, participants exchanged opinions on key issues.
During the second day of the meeting, July 11, 2019, the briefing participants visited the Moscow Khrunichev Center site, where they had the opportunity to visit the production facilities and tour the museum of the company's history.