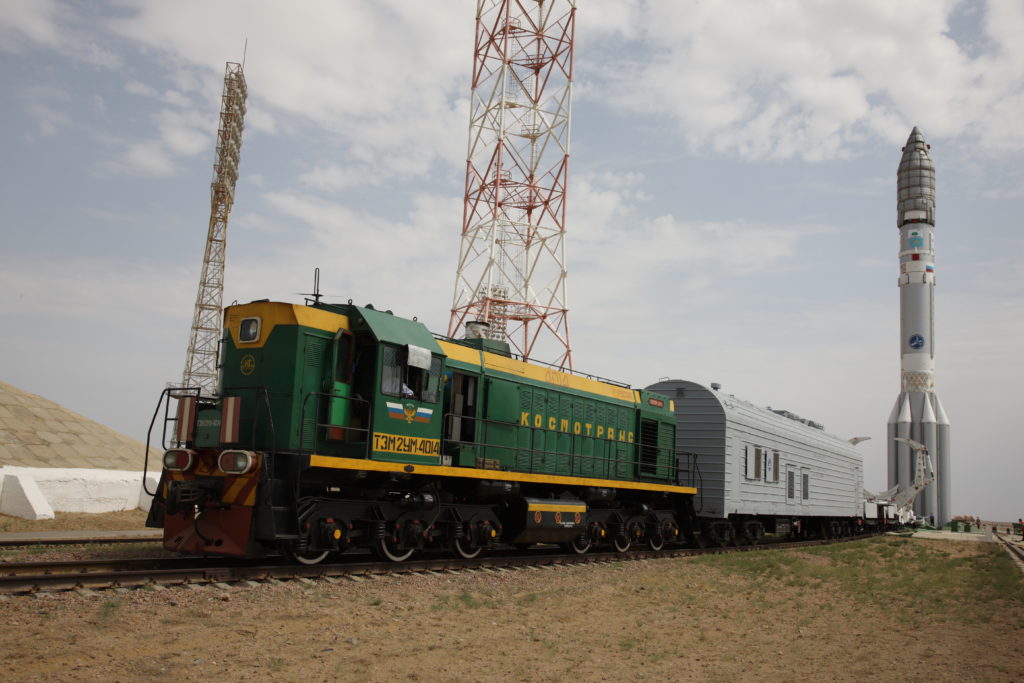 July 16, 2011 was the first International Launch Services (ILS) Proton shared launch, successfully placing the SES-3 satellite and the KazSat-2 spacecraft into orbit. For eight years KazSat-2 has provided television broadcasting and data transmission in the KazSat satellite communications system in the interests of the Republic of Kazakhstan.
GKNPTs them. Mv Khrunicheva (part of Roscosmos State Corporation) is the main participant and executor of the project to create a national television broadcasting system and fixed satellite communications KazSat.
KazSat-2 belongs to the category of small spacecraft and is based on a unified space platform in an unsealed design.
Currently, the specialists of the Khrunichev Center provide authoring support for the operation of the KazSat-2 spacecraft.