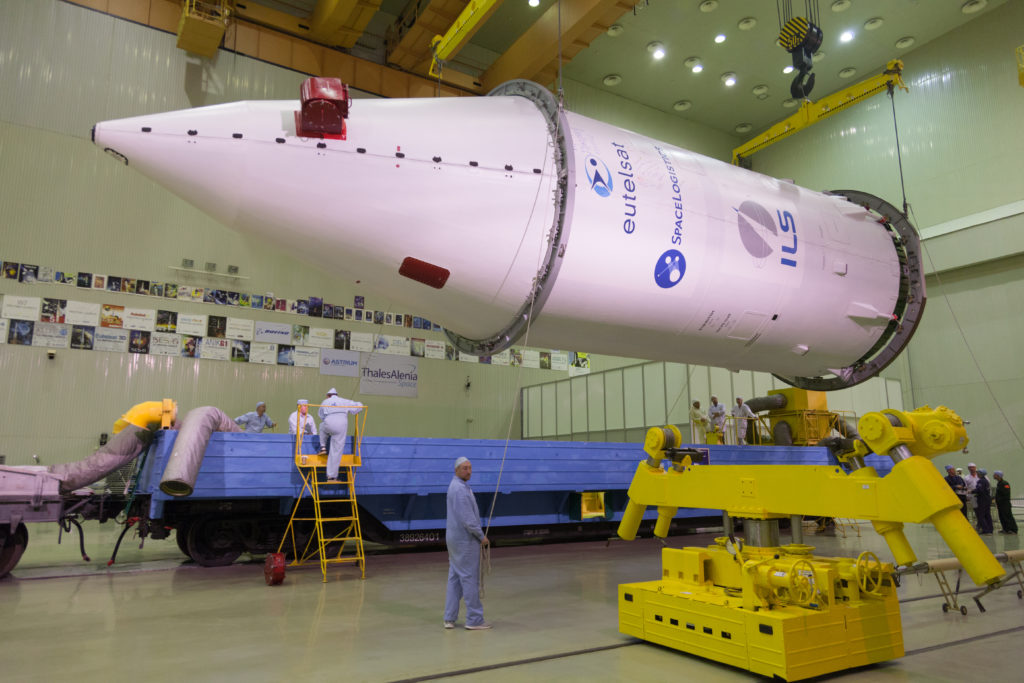 BAIKONUR COSMODROME, Kazakhstan, 3 October 2019 – The launch of a Proton launch vehicle with the EUTELSAT 5 West B / Mission Extension Vehicle-1 satellites has been rescheduled for 9 October at 15:17 in Baikonur (10:17 GMT / 12:17 CET / 06:17 EDT).
Integrated Launch Vehicle (ILV) activities have resumed in Hall 111 and fueling of the Breeze M has begun.
For updates, please check the ILS website, www.ilslaunch.com.