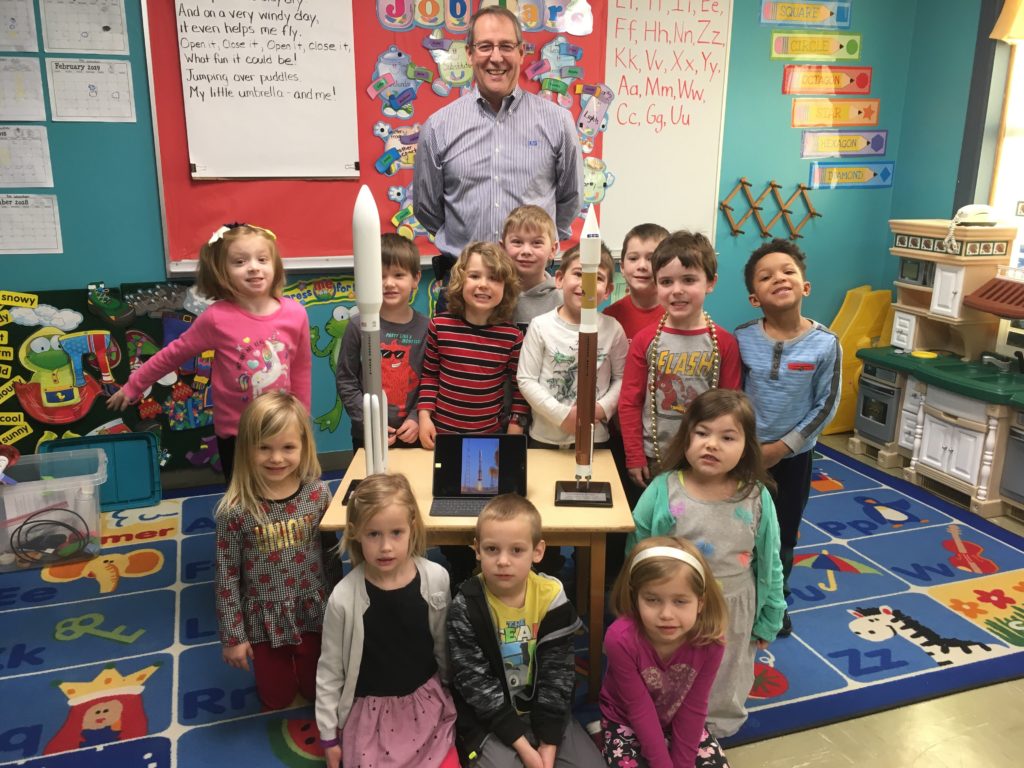 It's never too early to get children into STEM (Science, Technology, Engineering and Mathematics). Kevin Sloan, Director, Launch Operations, did a small presentation about rockets for the Kids of the Kingdom Day School in Lewisburg, Pennsylvania. The preschool serves children ages 4-6 with an emphasis on their social, emotional and academic growth. Sloan was impressed by their knowledge of space.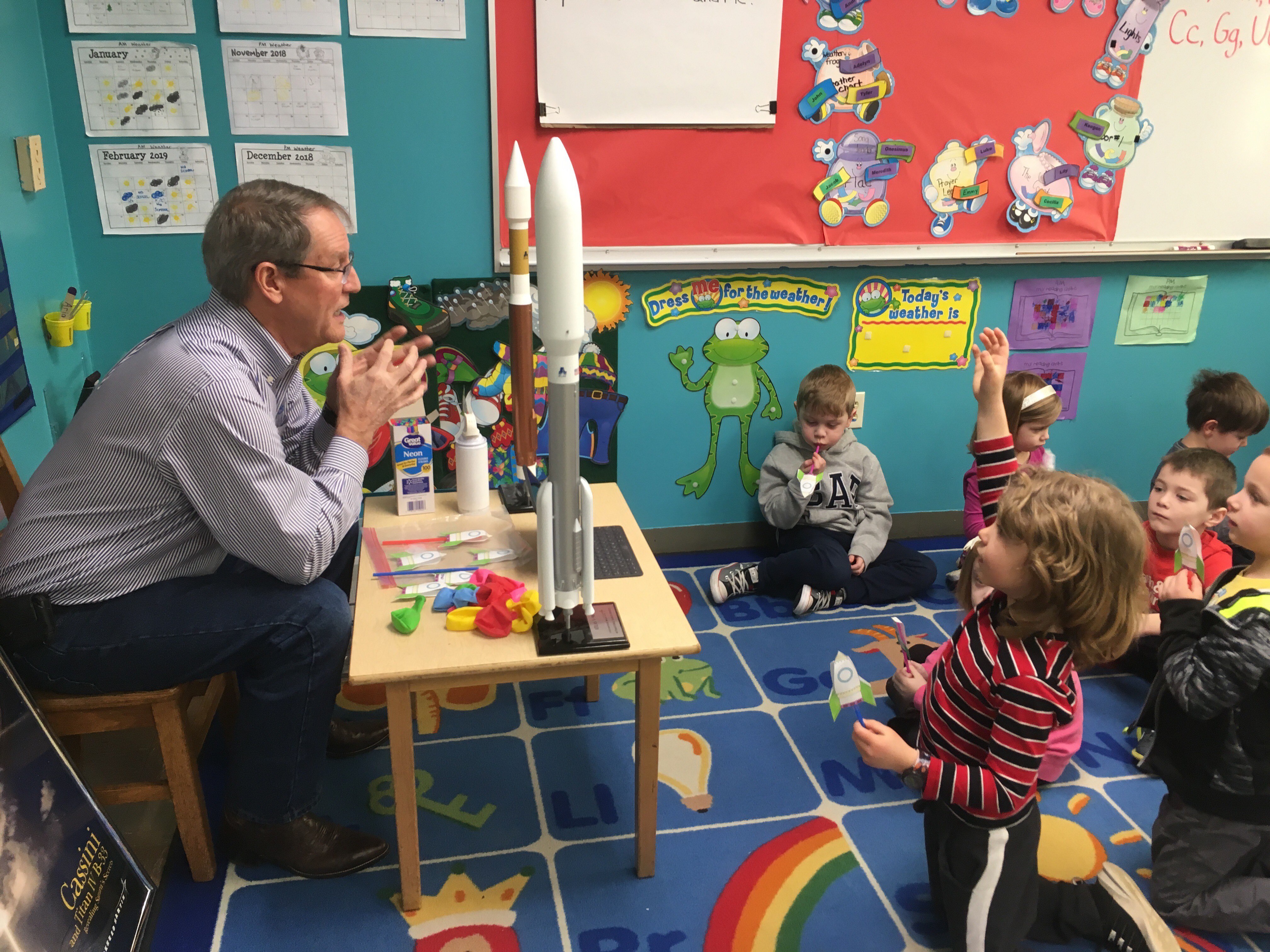 "They knew far more about the planets than I expected. They knew about the asteroid belt and that the rings of Saturn were mostly dust," said Sloan. "They had a lot of questions about astronauts and know about the lunar landing 50 years ago. Two actually said that they want to be astronauts when they grow up."
Great job, Kevin! Thank you for inspiring these young students. Hopefully we'll see some of them in a space program or in STEM careers in the future.