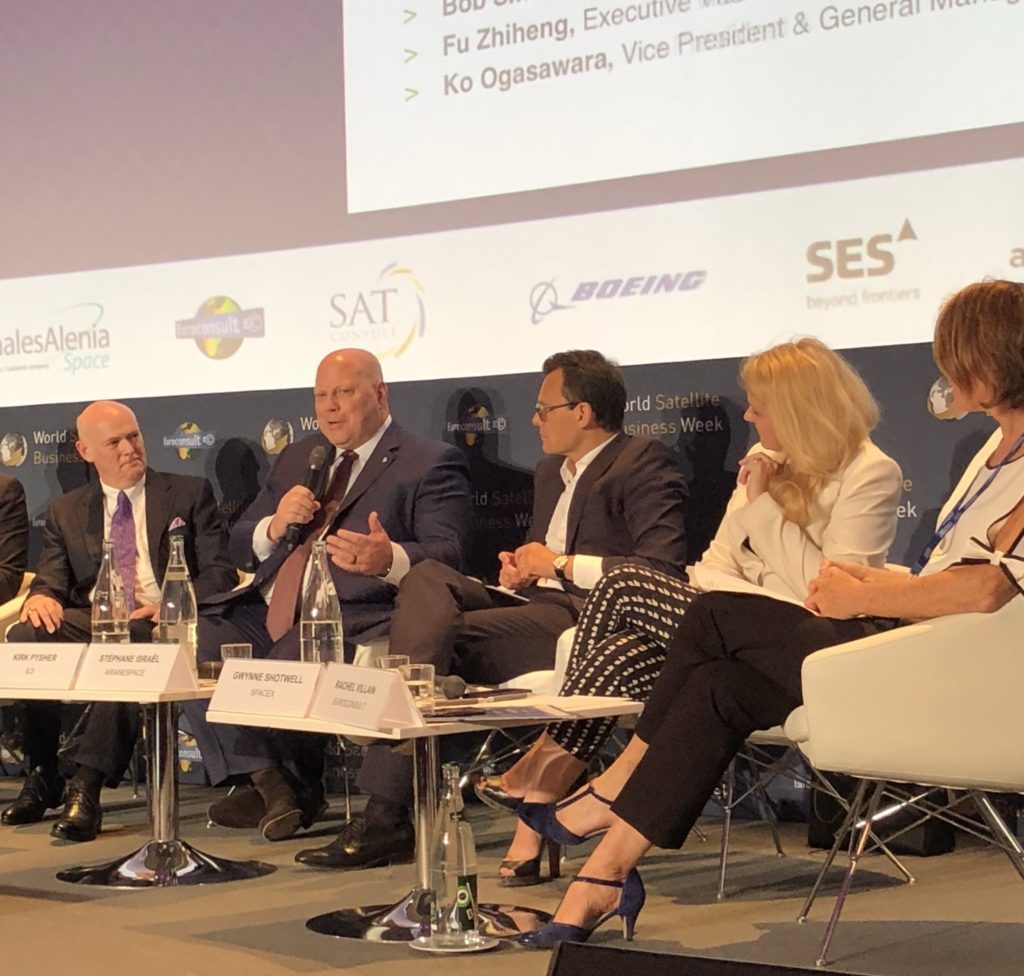 PARIS — With orders for geostationary orbit satellites declining, potentially permanently, commercial launch service providers are looking to government and other markets to make up for lost business.
"If we just stayed focused on GEO missions, we'd be hurting," said Kirk Pysher, president of International Launch Services, which markets the Proton and Angara rockets. "It's going to come back at some point. I don't know if it will ever come back to the 20 to 25 [satellites per year] that we had hoped for."
Read the SpaceNews article.