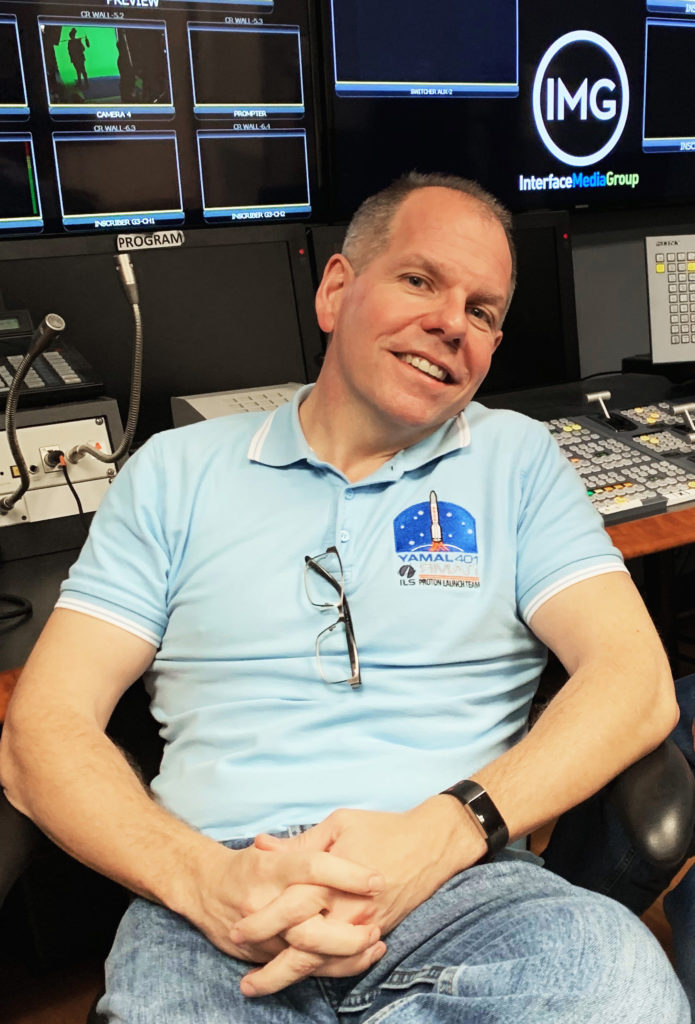 Watch the EUTELSAT 5 West B / Mission Extension Vehicle-1 launch broadcast tomorrow starting at 6 am ET on the ILS website: http://e5wbmev1.imgondemand.com/
John Palmé, ILS COO & Vice President for Programs and Operations, will be back at Interface Media Group's studio to co-host the broadcast. It has been a pleasure to work with IMG – they have produced and broadcasted more than 40 of ILS's launches.
IMG's award-winning work can be seen in documentary and entertainment programs that have aired on CNN, ESPN, HBO, PBS, the Discovery Networks, TLC, and the National Geographic Channel.
For more information on IMG, visit their website at https://www.interfacemedia.com/