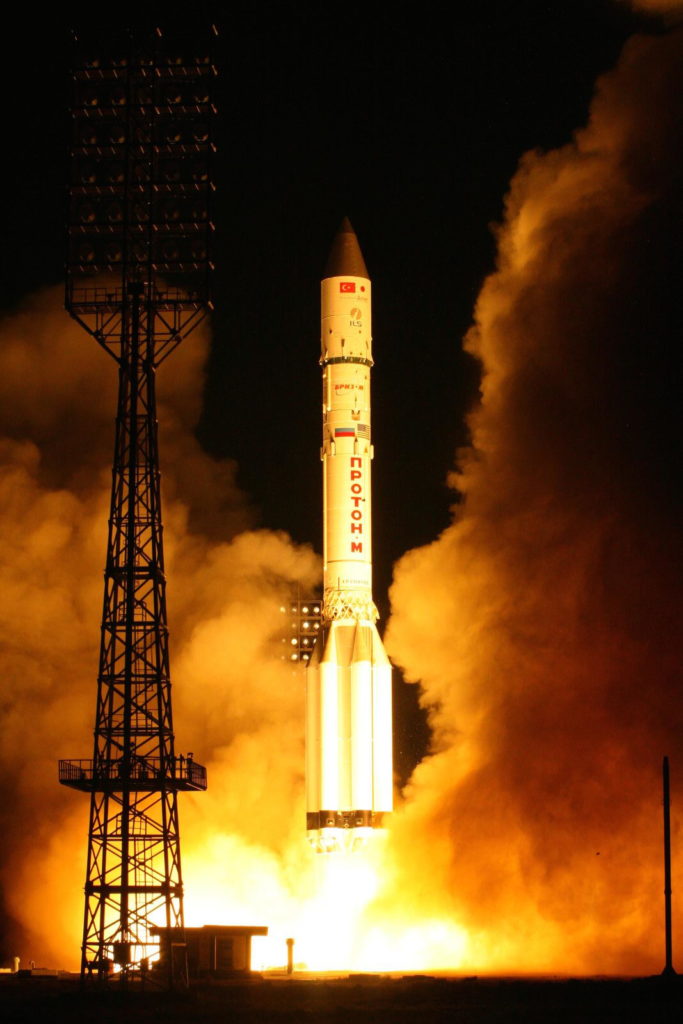 NOVEMBER 6, 2018 – The following news release was published by Turksat on October 30, 2018: Türksat continues to pave the way with new broadcasting technologies. Ultra HD 8K (Super High-Vision) test broadcast, which is the highest level of broadcasting technology, has begun through the Türksat 4B communication satellite located at the 50 degrees East orbital location.
Ultra HD 8K broadcast test was successfully carried out with the cooperation of Türksat, Kızıl Elektronik, Vestel and Socionext.
During the process, the historical and natural beauties of Istanbul were taken with Ultra HD 8K, allowing for realistic high definition images to be obtained.
Türksat, which is among the pioneers in the world when it comes to transitioning to Ultra HD 8K broadcasting technology, which very few organizations are able to realize and which contains advanced technology, is experiencing they joy of making domestic/national contributions to the sector.
In a time where Ultra HD 8K technology is considered relatively new, with rapid transition at a time period when such technologies have become widespread, it will give domestic companies the opportunity to present the technology in a manner (time – price) to compete with the rest of the world. In addition, products equipped with Ultra HD 8K technology, will possibly contribute to national technological manufacturers, leading to a decrease in imports and an increase in exports.
In addition, Ultra HD 8k broadcast will be put on display for visitors to experience at Türksat's booth, during the Global SatSow event planned to be held between November 1-3, 2018 at the Istanbul Expo Center.
Related: ILS Proton Successfully Launches the Turksat-4B Satellite for Turksat