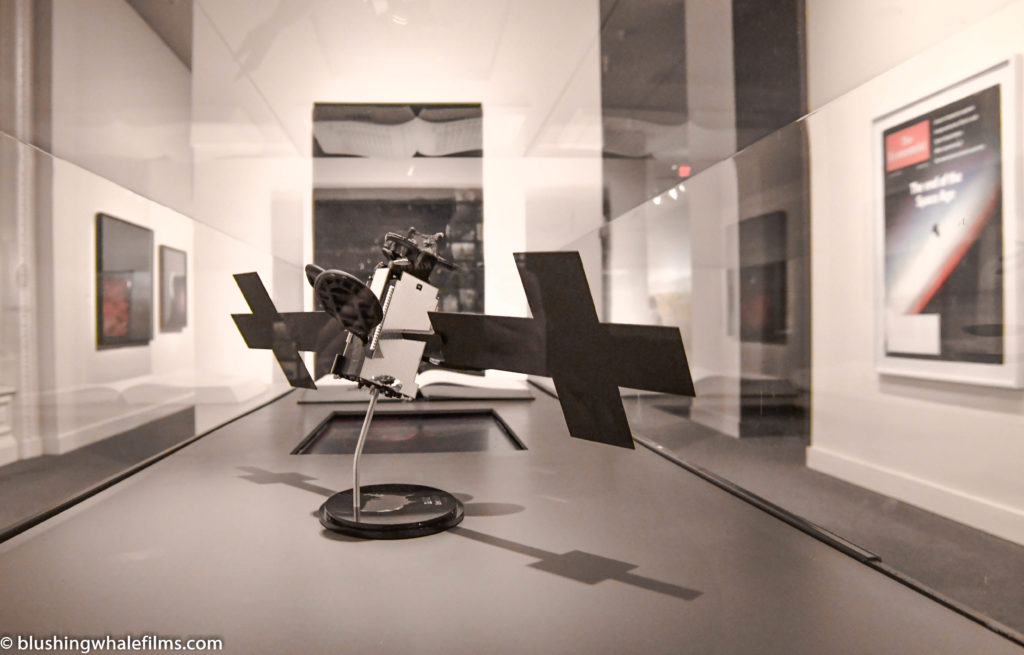 Today, November 20, is the sixth anniversary of the EchoStar XVI launch from the Baikonur Cosmodrome. Did you know that the satellite and Proton are part of an exhibit at the Smithsonian American Art Museum (SAAM) in downtown Washington DC?
Artist Trevor Paglen's exhibit Site Unseen is currently at SAAM from June 21, 2018 to January 6, 2019. Part of Site Unseen is The Last Pictures that features a model of EchoStar XVI along with a photo of the Proton Breeze M rocket. An overview of The Last Pictures:
Humanity's longest lasting remnants are found among the stars. Over the last fifty years, hundreds of satellites have been launched into geosynchronous orbits, forming a ring of machines 36,000 kilometers from earth. Thousands of times further away than most other satellites, geostationary spacecraft remain locked as man-made moons in perpetual orbit long after their operational lifetimes. Geosynchronous spacecraft will be among civilization's most enduring remnants, quietly circling earth until the earth is no more.
Commissioned by public art organization Creative Time, The Last Pictures marks a distant satellite with a record from the historical moment from whence it came. Artist Trevor Paglen collaborated with materials scientists at the Massachusetts Institute of Technology to develop a micro-etched disc with one hundred photographs, encased in a gold-plated shell, designed to withstand the rigors of space and to last for billions of years. Inspired by years of conversations and interviews with scientists, artists, anthropologists, and philosophers, the images chosen for The Last Pictures tell an impressionistic story of uncertainty, paradox, and anxiety about the future.
In November 2012 the communications satellite EchoStar XVI reached geostationary orbit with The Last Pictures mounted to its anti-earth deck. The satellite will spend fifteen years broadcasting television and high-bandwidth internet signals before maneuvering into a "graveyard" orbit where it will become a ghost-ship, carrying The Last Pictures towards the depths of time.
Be sure to visit the website The Last Pictures where you see renowned German filmmaker Werner Herzog read the poem Ozymandias by English romantic poet Percy Bysshe Shelley while the Proton is in flight.
http://paglen.com/lastpictures/main.php?m=media&p=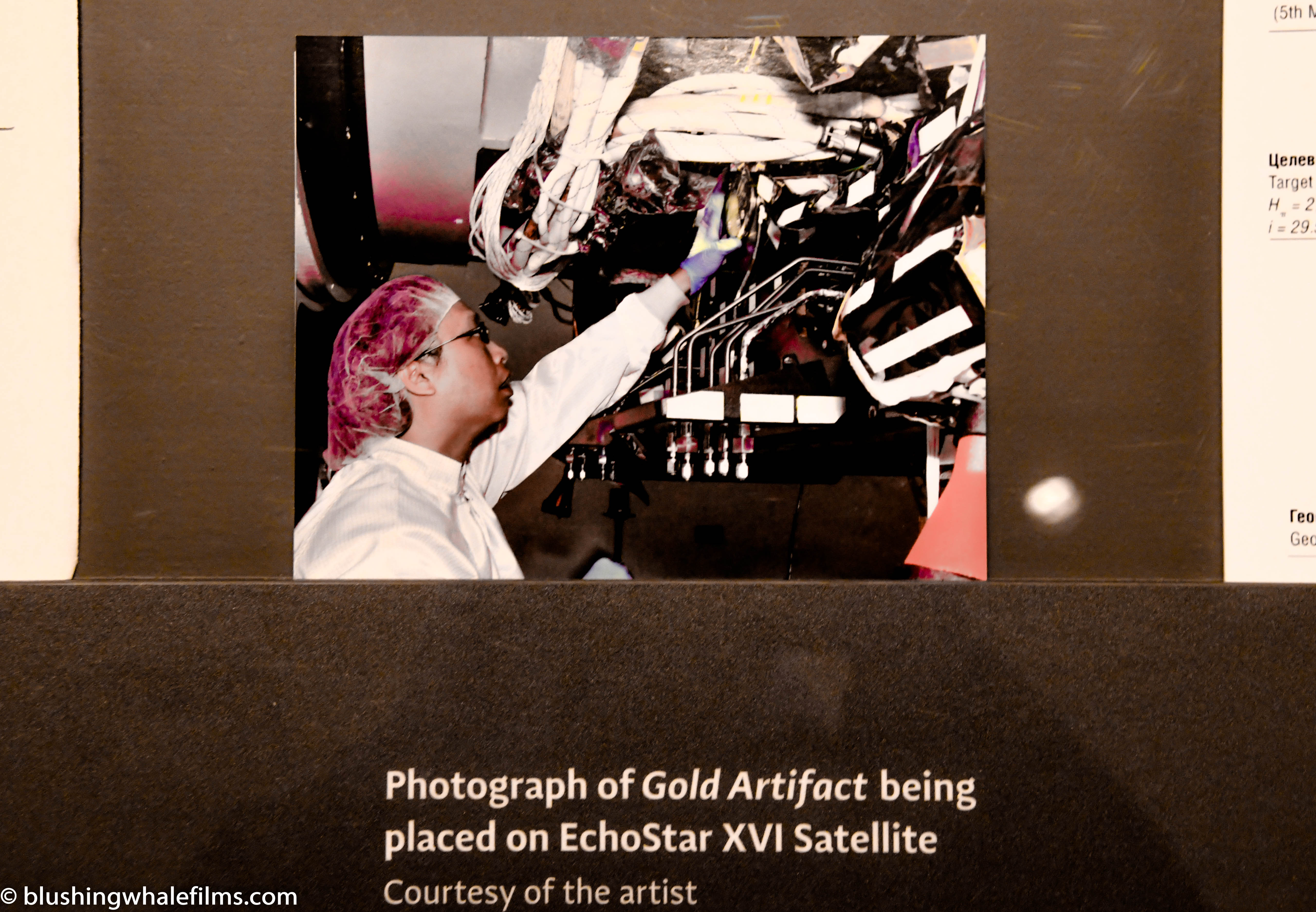 Paglen is an artist whose work spans image-making, sculpture, investigative journalism, writing, engineering, and numerous other disciplines. His work has been exhibited all over the world such as the Metropolitan Museum of Art, the San Francisco Museum of Modern Art, the Tate Modern, and numerous others. He is the author of five books and numerous articles on subjects including experimental geography, state secrecy, military symbology, photography, and visuality. Visit his website at http://www.paglen.com/
International Launch Services (ILS) successfully launched the EchoStar XVI satellite on November 20, 2012 (Eastern Time) from Pad 39 at the Baikonur Cosmodrome. The satellite was manufactured by Space Systems/Loral (SS/L) utilizing their space-proven 1300 platform, weighing over 6.6 metric tons. EchoStar XVI is a powerful direct broadcast satellite (DBS) that is fully leased to DISH Network for use in its Direct-to-Home (DTH) services in the United States.